Listen to the world's radio.
Whether you're at home or on the go, hear what's happening--right now--with music, sports and news from all over the world. With millions of listening options, TuneIn lets you discover live local and global radio stations or enjoy on-demand programs like podcasts and concerts.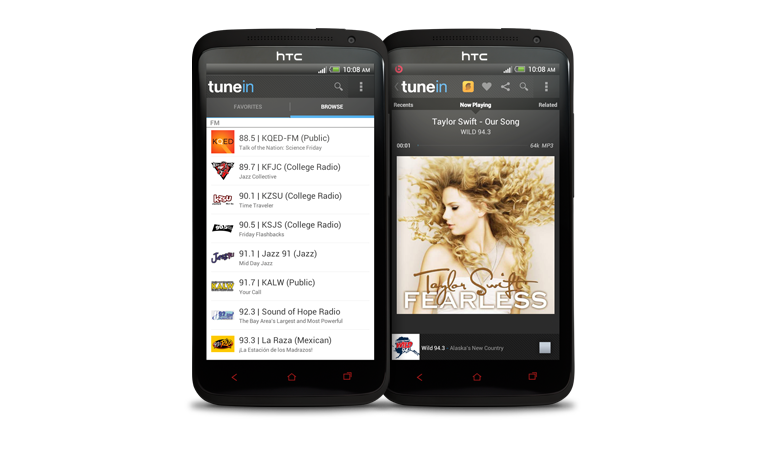 Millions of listening options.
Your HTC device with built-in Beats Audio™ delivers an amazing audio experience. But what's the point of having great sound without great content? That's why you need TuneIn. Access TuneIn from HTC Music to discover what moves you. Listen to the world's radio on over 70,000 live local and global stations, from wherever you are. Or browse through on-demand programs to check out your favorite podcasts, compelling interviews or legendary concerts.
The perfect driving companion.
Driving to work or taking a long trip is always more interesting when a friend is along for the ride. Working with the HTC StereoClip accessory*, your HTC device streams studio-quality sounds from TuneIn wirelessly to your car speakers. Just sit back, buckle up, and explore the world's music, sports, news and comedy to find your perfect driving companion.
*Connects your HTC phone with your car speakers via the HTC StereoClip, an accessory sold separately.