New to HTC? It's Easy to Switch!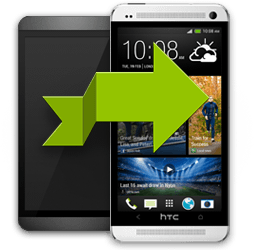 Switching to a new HTC phone is a lot easier than you think.

iPhone: Worried about your losing your massive iTunes library or your incredible photo gallery? Don't be. With our transfer tools, you can migrate everything to your new HTC phone yourself in a few easy steps.

Android: Transfer all the content that matters to you most. Calendars, contacts, music, videos, even texts! Our transfer process allows you to move everything with a few simple screen taps.

Other Phone: Transfer all your contacts using an easy Bluetooth transfer method.